8924 E. Apache Trail, Mesa AZ 85207
(480) 984-9826
(480) 354-5198     (602) 690-8891
H-wy 202 & Apache Trail (also known as Main St)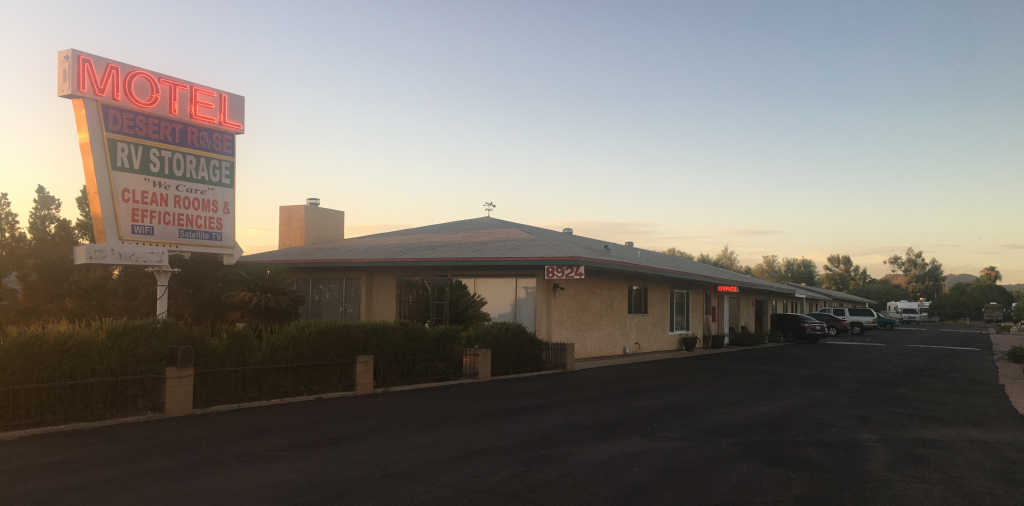 The Desert Rose Motel is located close to one of the best attractions in Arizona. Only minutes away from the famous Superstition Mountains and Goldfiled, the old gold mine town. Come and enjoy our year-round beauty. Be sure to visit the nearby golf courses, casinos, stores, and restaurants.
Driving the Apache Trail, the designated National Scenic Byway (also known as Arizona 88) and the surrounding area is not only pretty, it is a Pandora's box of mystery, history, and folklore. Making the approximately 37-mile trip from Apache Junction to Theodore Roosevelt Dam gives you an opportunity to search for gold; sit on a saddle-shaped barstool; stop and smell the wildflowers; see Salado cliff swellings or what once was the worlds's highest masonry dam; and soak in a series of man-made lakes, with all kinds of water spots, fishing, marinas, beaches, steamboats, and miles of hiking and horse riding trails.
Lower Salt River is ideal for navigating subtle rapids in a raft or kayak and for spying wildlife, such as great blue herons, radiant red-winged blackbirds and wild horses, along the way.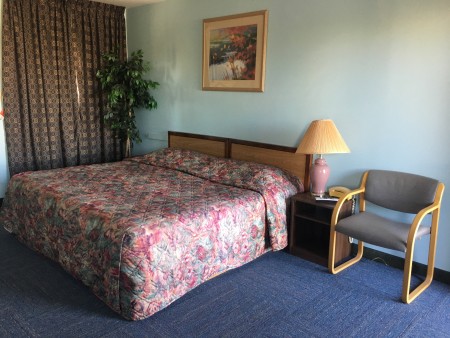 We Offer

:
Clean, recently  remodeled suites, with full kitchens, walk-in closests, and one or two beds.

Almost three acres of parking, enough room for R.V.'s trailers, storage available.

Leisure, relaxing area in citrus orchard.

Picninc area with fire pit. Laundry facilities.

Free local phone.

Free Wireless Internet (WiFi)

Nearby attractions include; golf, casinos, stores, resturants, and many more.

Also close to the country's largest flea market.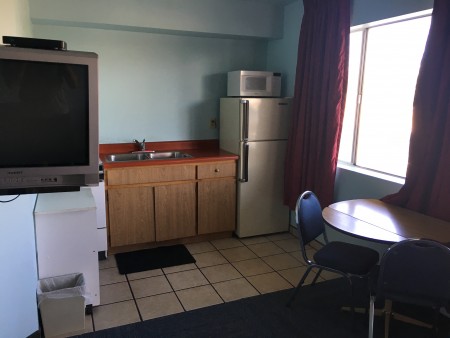 (We speak English and Polish – Mowimy po angielsku i po polsku)